Bless you for coming to this site!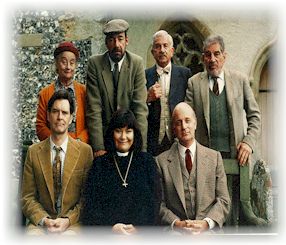 Welcome! Sorry I haven't updated the site in a while. It's been a busy year in the church so far ( seriously, my dad is an actual vicar ). So I haven't gotten around to making the character homepages :-( I still only have Alice and Gerry, but I'm working on more, so stay tuned.!
NEWS FLASH!
I have been informed that four new episodes will air over the Christmas area in England. Also, our Alice is going to be pregnant!
This page was last updated on 11/27/99.
Copyright © 1999 Chris Hansen. All rights reserved.